Global Journey: Scene VIII
Well, the Cub scooted it's way up to the Capitol. From there I chucked it in a bus up to city of

Hà Giang

, to give my ass a rest. After reaching

Hà Giang

it was back on the 49cc again, to explore the northeast wilderness. We'll finish up in

Hà Nội

next time.
Heirloom cucumbers for 26 cents a kilo. Pretty sure she overcharged me.
In the north many spots are cook to order like this casual sit-down restaurant. This place had the choice or chicken or pork. He fried me up one the worst meals in some time. Female cooks from now on.
Sweet

Bánh Mì

.
Lemongrass marinated spicy pork leg skewers. Wood fire is the key element. Northern meats are generally more salty than in

Hồ Chí Minh

. A welcomed change after all that southern sugar.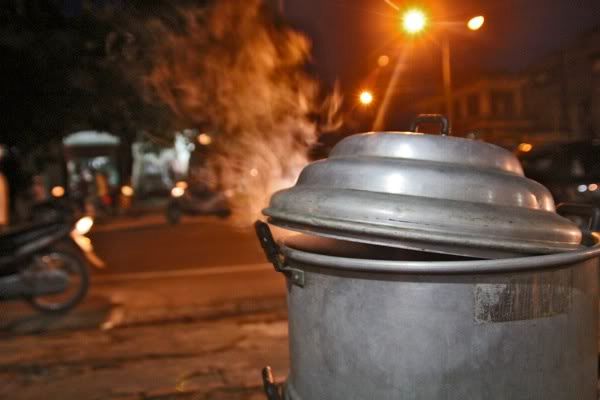 Nighttime steam buns.
Thuốc Lào

. A type of Vietnamese tobacco smoked bamboo-bong style. Okay, not edible but comes from plant, yo. A rush, no doubt. Here's a local with high-elevation-lung-capacity showing how it's done. Aids in digestion to boot.