Global Journey: Scene IX
The last bowl.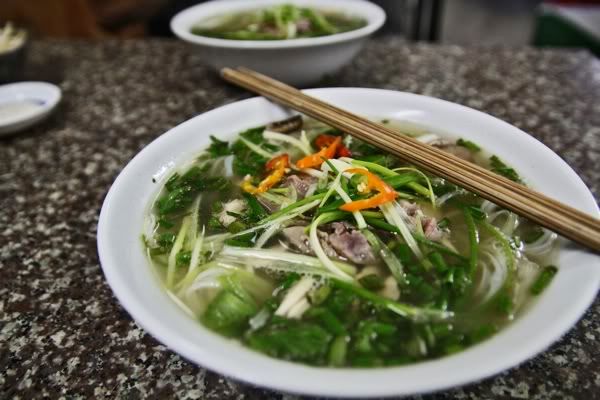 Nothing more, nothing less. Just

một bát

Northern Style

Phở Bò

. They keep the broth strategically sugar-free up here, and that big mound of basil and culantro is noticeably absent. Focus on the bEEf. Probably the national dish of

Việt Nam

, yet during all my time here I've never been much of a follower- no matter where I sampled. No doubt it's damn slurpable with its rich and salty broth, sliced scallions and chewy rice noodles. The mix of tender brisket and rare beef slices is hard to hate on, and I'm well aware the hipsters from Stockholm to Silver Lake crave them some late night PHở. For me, I'm fully content with a bowl of multi-textural

Mì Quảng

. Case closed.
- - -
Best Meal:

Bánh Mì Xíu Mại

in

Cam Ranh
Worst Meal:

Gà Ta Chiên

(fried free-range chicken) in

Mèo Vạc
Best grub regions: Phan Thiết, Cam Ranh bay, Hội An
Worst grub regions: Hà Giang, Quảng Trị, most places north of the D.M.Z.!
If you've got Facebook, peep all my other non-food related photos from the trip. Also, you can get global via twitter 'globaleats'.
Stay Erratic.