Wait, I'm back i

n central vietnam

...whaaaat?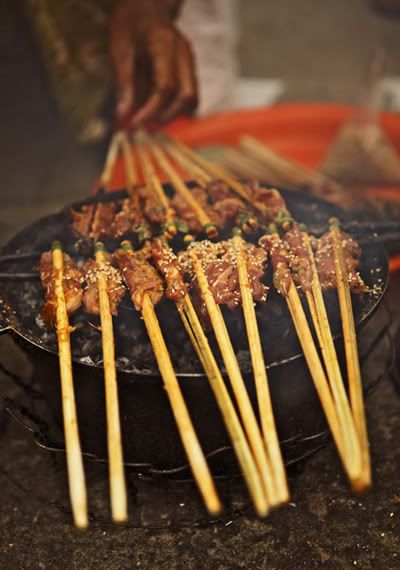 Sesame, sugar, smoke & pork.
My

original

plan was to be in another country at this time, but as you know it's the tropics. Plans changes. You adjust. So when your big bro calls and says he'll be flying in to

Việt Nam

in 3 weeks, you best get your ass back down to

Sài Gòn

. And when he informs you his buddy is putting you up in the Park Hyatt and flying you up to

Hội An

for shats 'n gigs, you count your lucky stars for sure.
This week I'm proud to introduce guest

globaleats

photographer: Professional cinematographer Michael Rizzi. If you don't know him yet, then

I thought you thought

you will soon. A maestro of film and an absolute whiz behind the lens. He's also my brother. Get in touch with him if you need a something filmed, he shoot anything not named WEDDING.
The other day we spotting a pint-sized sidewalk set-up while biking around the old town of

Hội An

.
Stay low. Don't fret about the dust. That's how they do. Dude's rocking the '81. RESPECT.
Lemongrass grilled pork, spicy

nước mắm

, raw greens and rice paper. I dare you to find something more 'namese than that.
3.000 VND per stick- even though she tried to charge me 5.000 per (26 cents)! Yeah, yeah..I know. But beware of tourist areas.

Cắt cổ

!